My coffee addiction started in my college days when I was hired as a barista. I landed the job without any prior knowledge to anything coffee except that I had a regretful sip of my mom's coffee when I was in kindergarten.
Fast forward to more than a decade later and I was thrown into the wonderful world of coffee as I learned all the tricks and talent that goes into making something delicious out of bean water.
I became appreciative of coffee. I became addicted to it. I sipped my way through college to my first full time job and eventually quit the barista life. But I never quit coffee. And I learned it's more than the taste that I enjoy. It's the event of making it and taking that moment each day to enjoy something relatively simple.
Throughout the years my homemade coffee process improved and I honed in my own personal taste of my personal coffee drink. Rarely do I like straight up black coffee although I do enjoy drinking it to specifically taste a roast or blend. For me, my perfect drink is a dark espresso slightly sweetened with sugar-free syrups and a significant amount of steamed alternative milk (current preference: oat milk). I drink coffee nearly every single day.
A few weeks ago, we went camping. Along with planning other logistics, I wanted to figure out how I'd get my daily coffee. Especially if I'd be driving long hours and distances. I shared my coffee void worries with my husband and CA: Coffee Adventures was born.
This is the first installment of CA: Coffee Adventures where I specifically select local coffee shops during my travels and give them a little review. Because, why not?
I follow this criteria
Should be a small, local place. (If they have a few shops, there should be no more than three-ish.)
Should be on or just off our travel route.
Order two drinks – one for me, and one for my husband – but I get to taste both. That way I get a little wider spectrum than just sampling one drink.
My baseline is my perfect drink (see above) if they have a small drink menu selection. I will try, however, to get something I've never had before or something they highly recommend.
The coffee shop should be in California.
---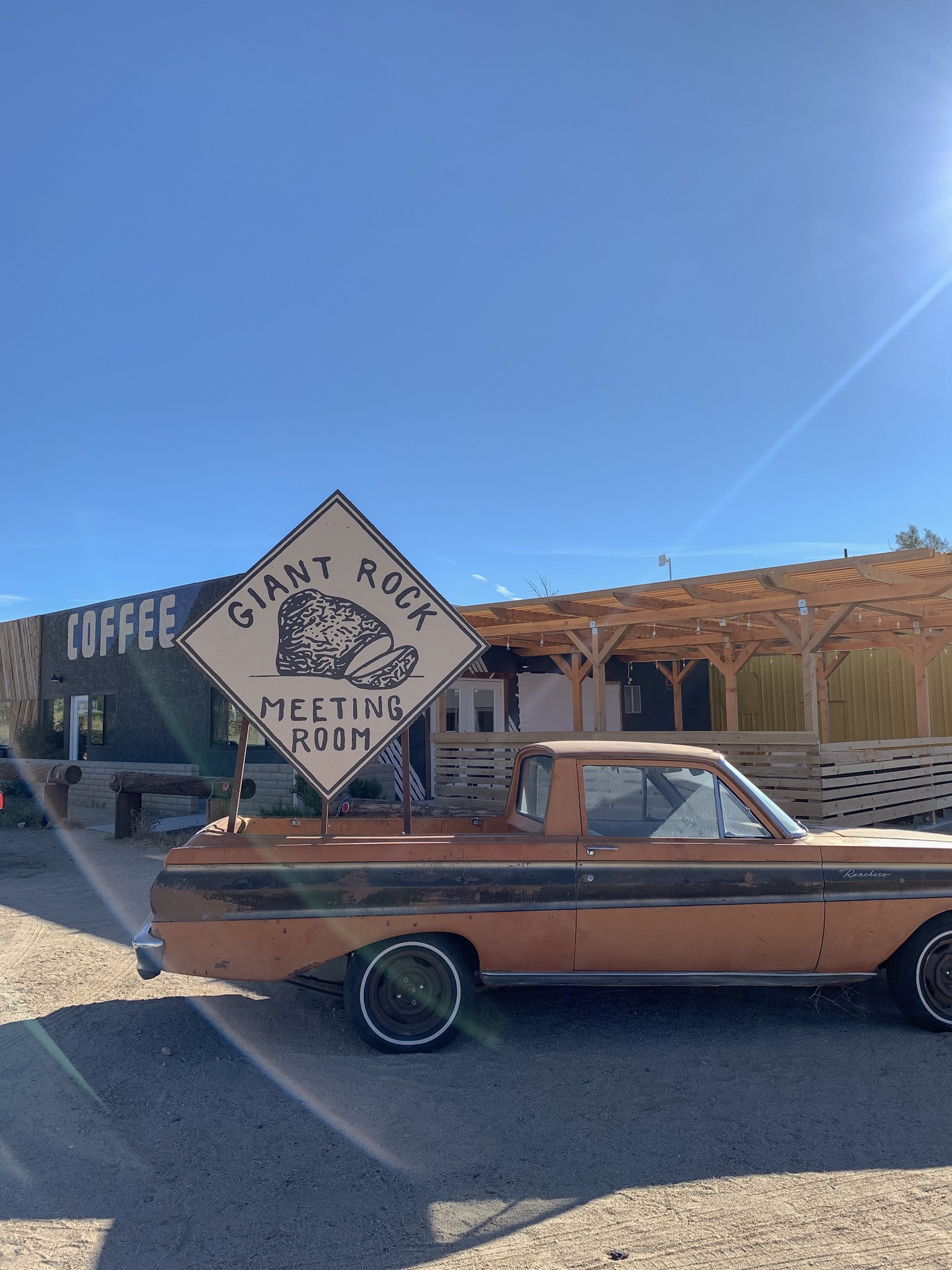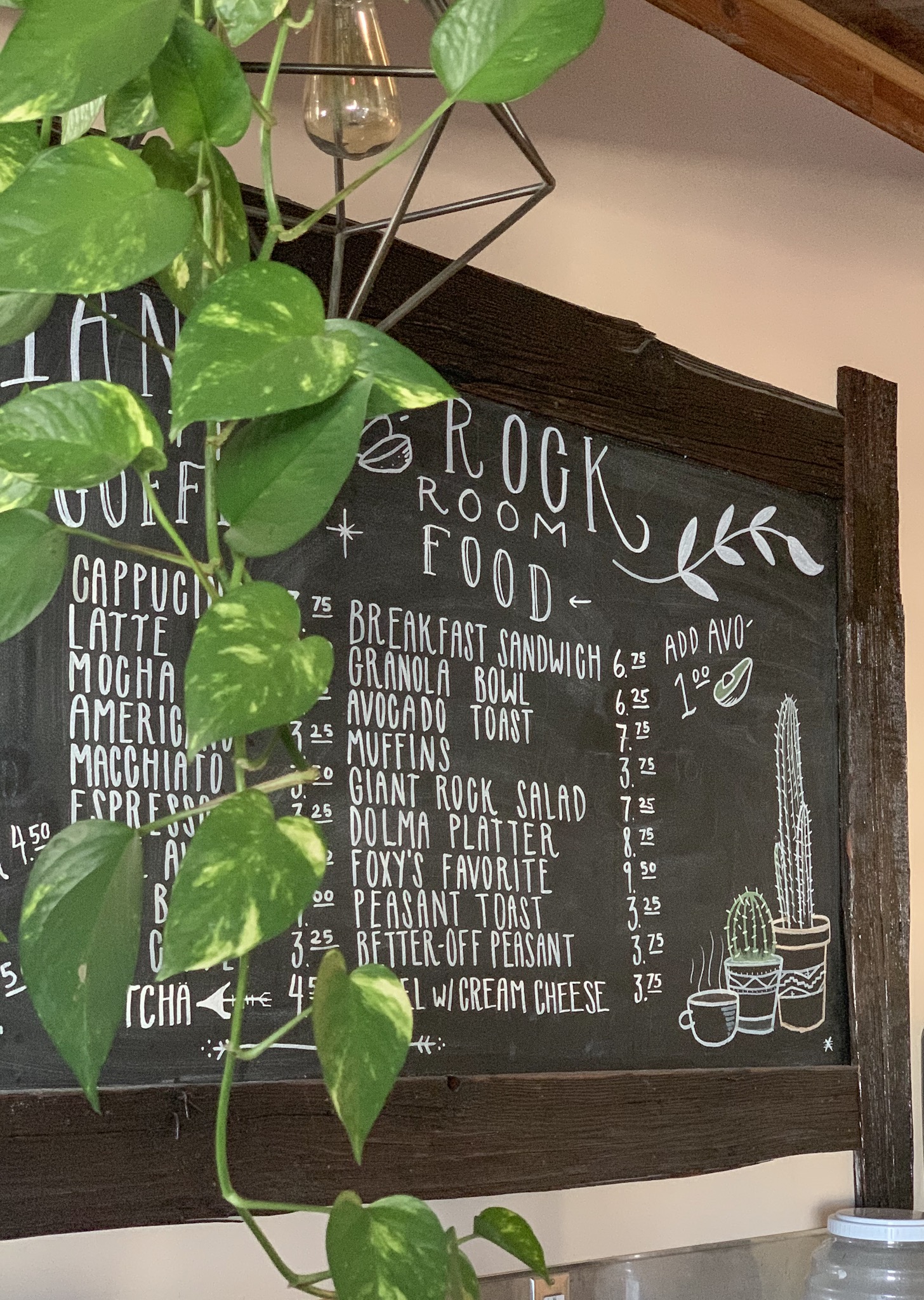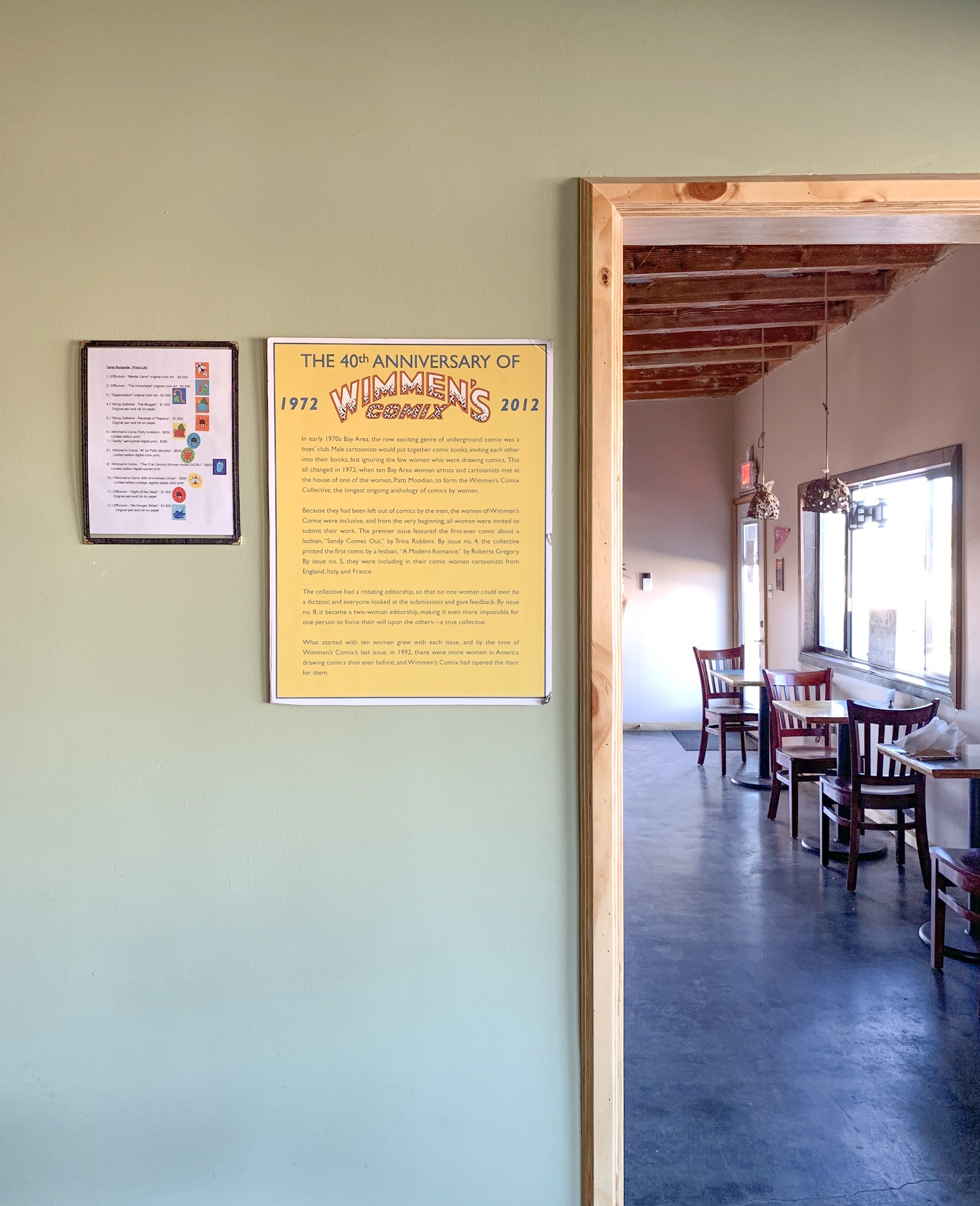 1141 Old Woman Springs Rd. Unit A Yucca Valley, CA
Order Latte with Oat Milk, Mocha Latte with Oat Milk
Review Good drinks. A little bitter but I should have tasted them before I drove off.
Thoughts This place has been open in the desert for a little while but I haven't yet had an excuse to head up the 247 early in the morning. My best friend and I were going to make plans to try it out together, but we put that off too long and she moved back to Chicago. So I've been following them on social media for a while, and through their posts, I formulated an idea of what I thought it might look like inside. I was surprisingly so off! The rooms were smaller than I thought but I didn't expect the artwork to be themed with Wimmen's Comix. Pretty cool.
---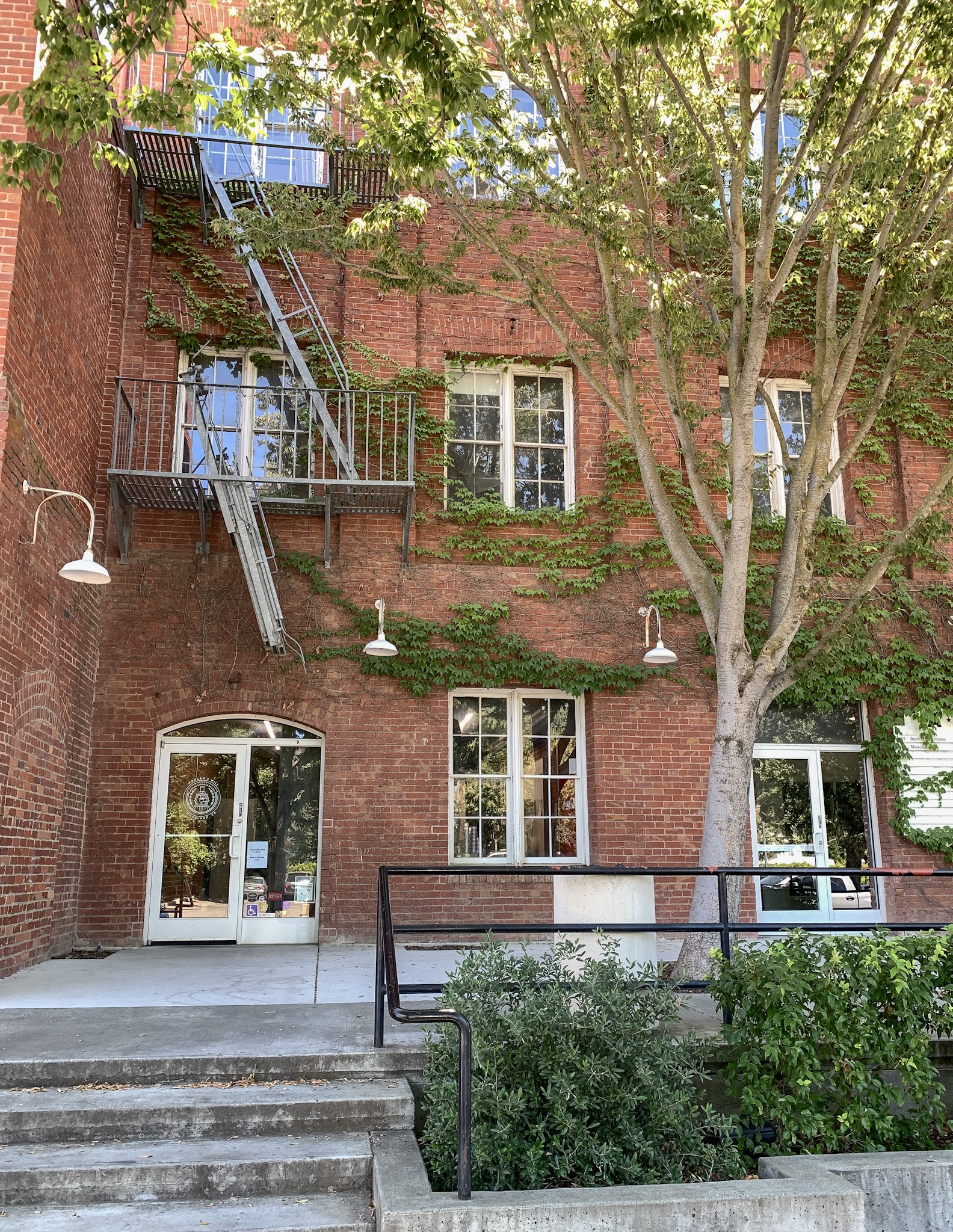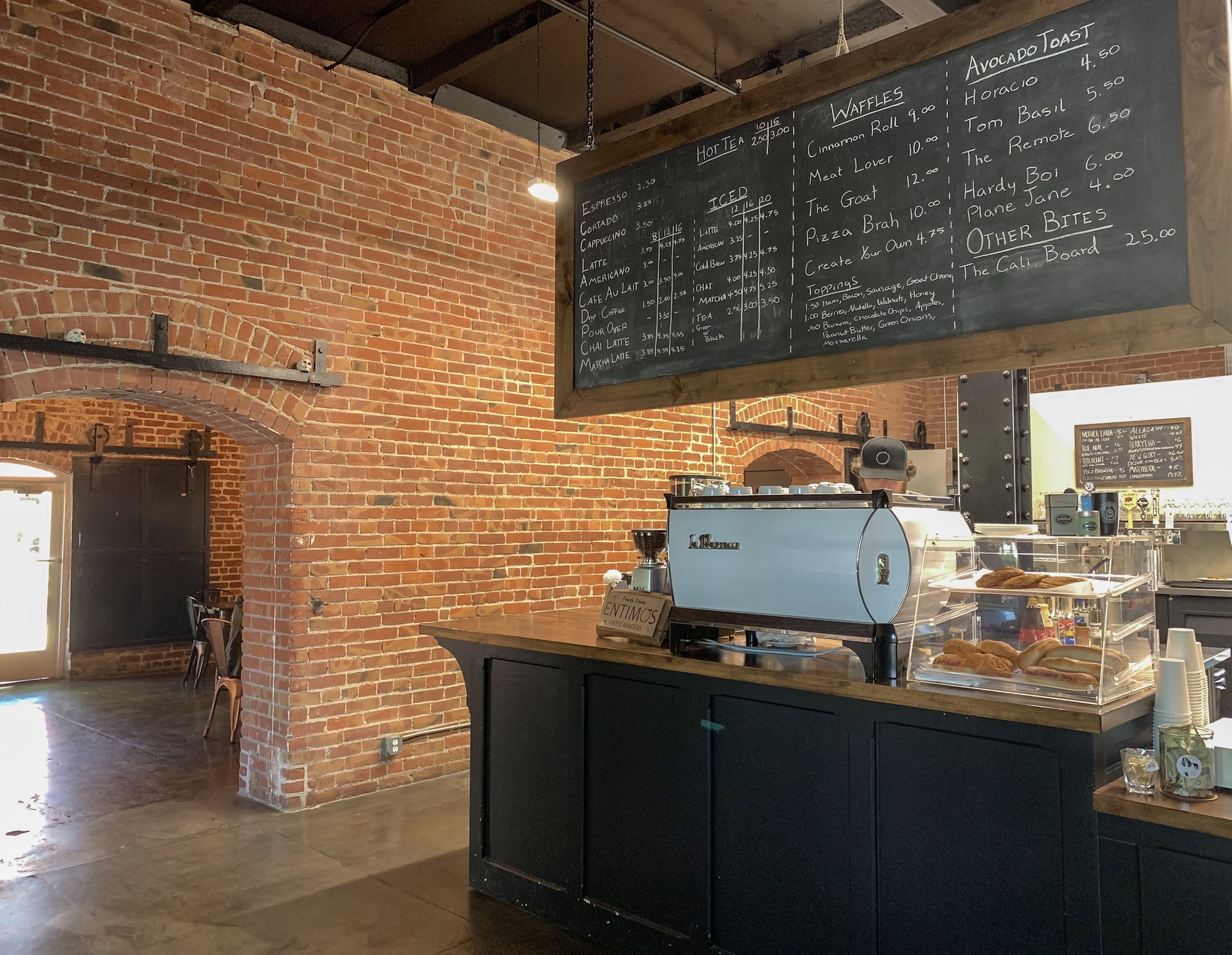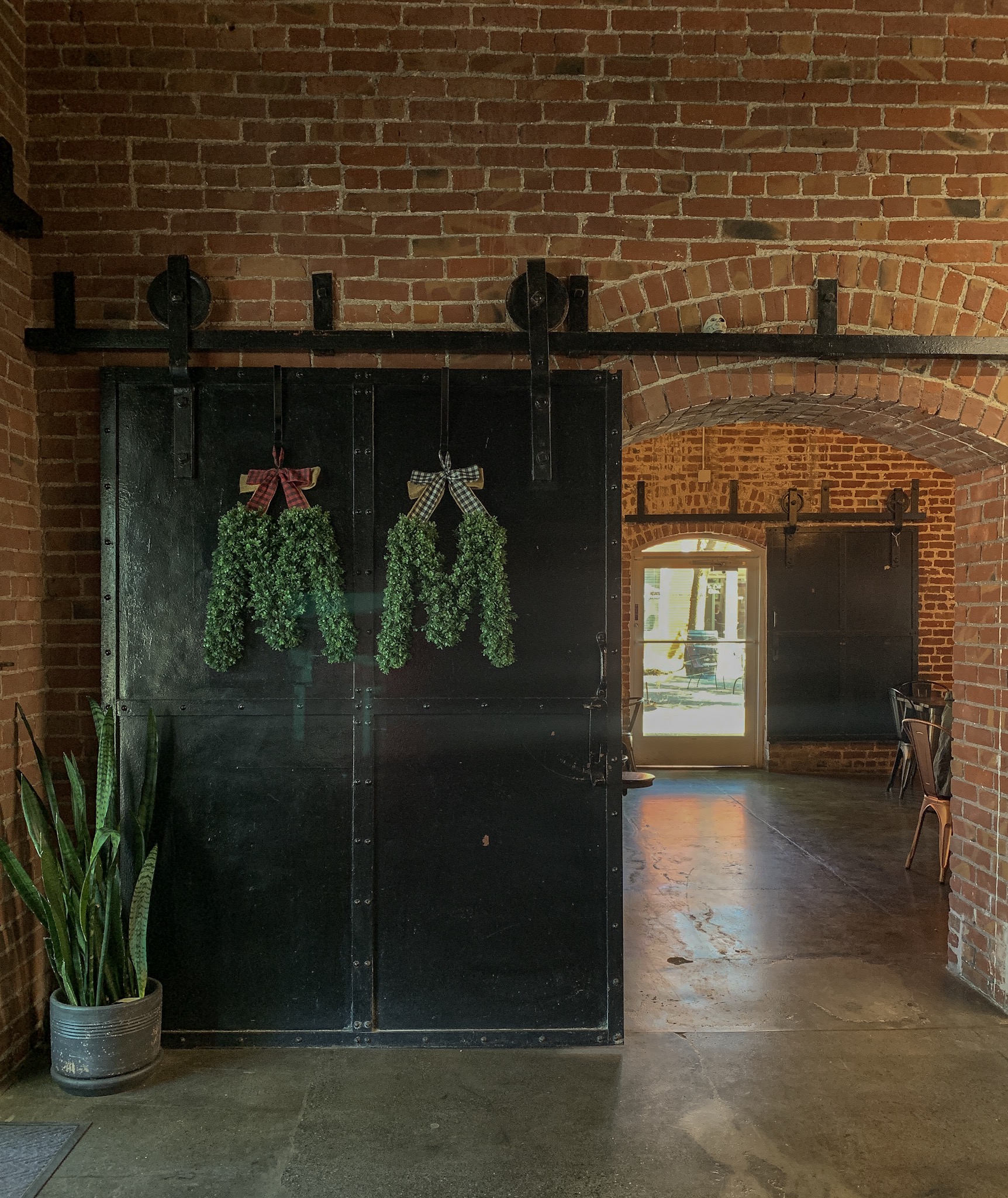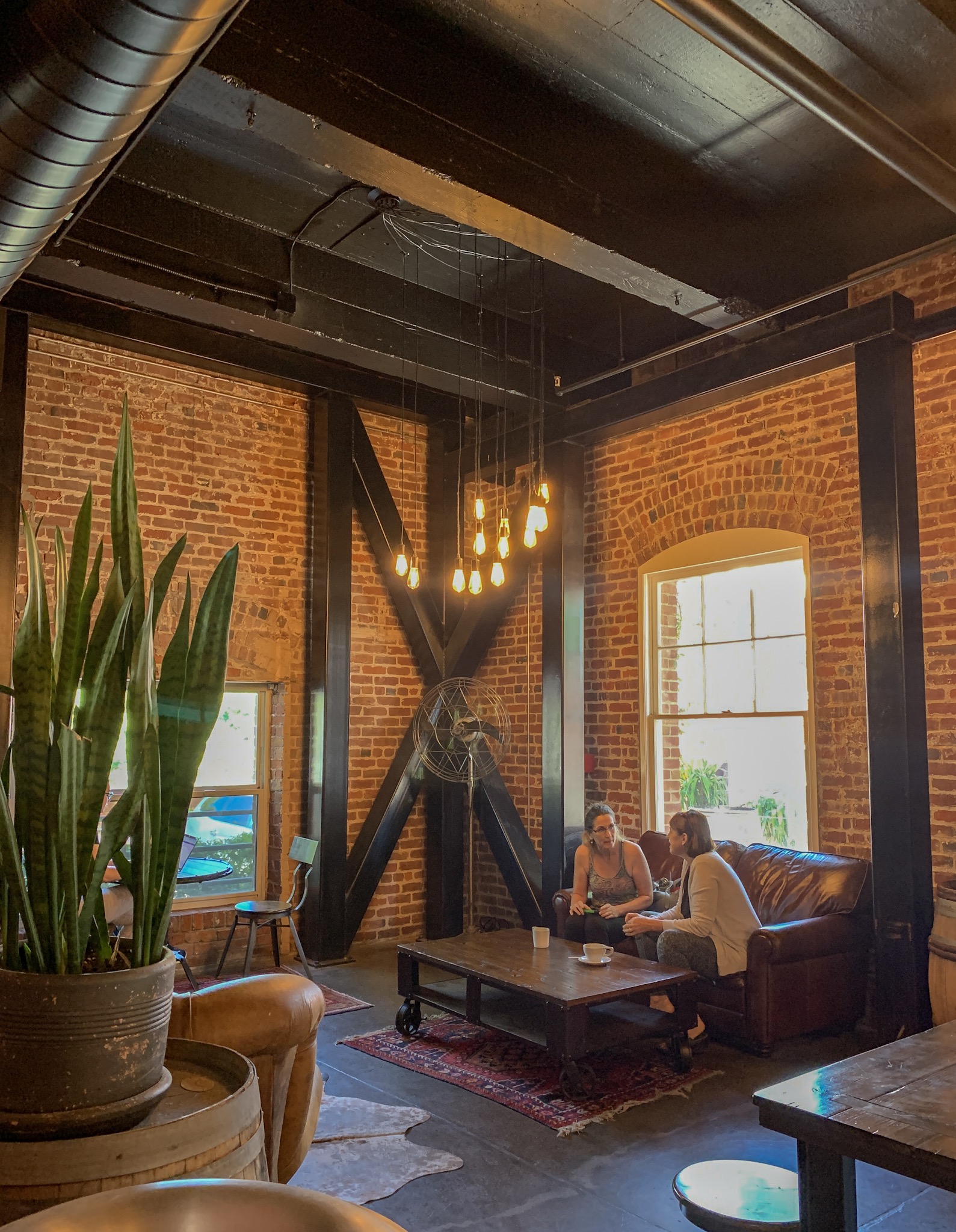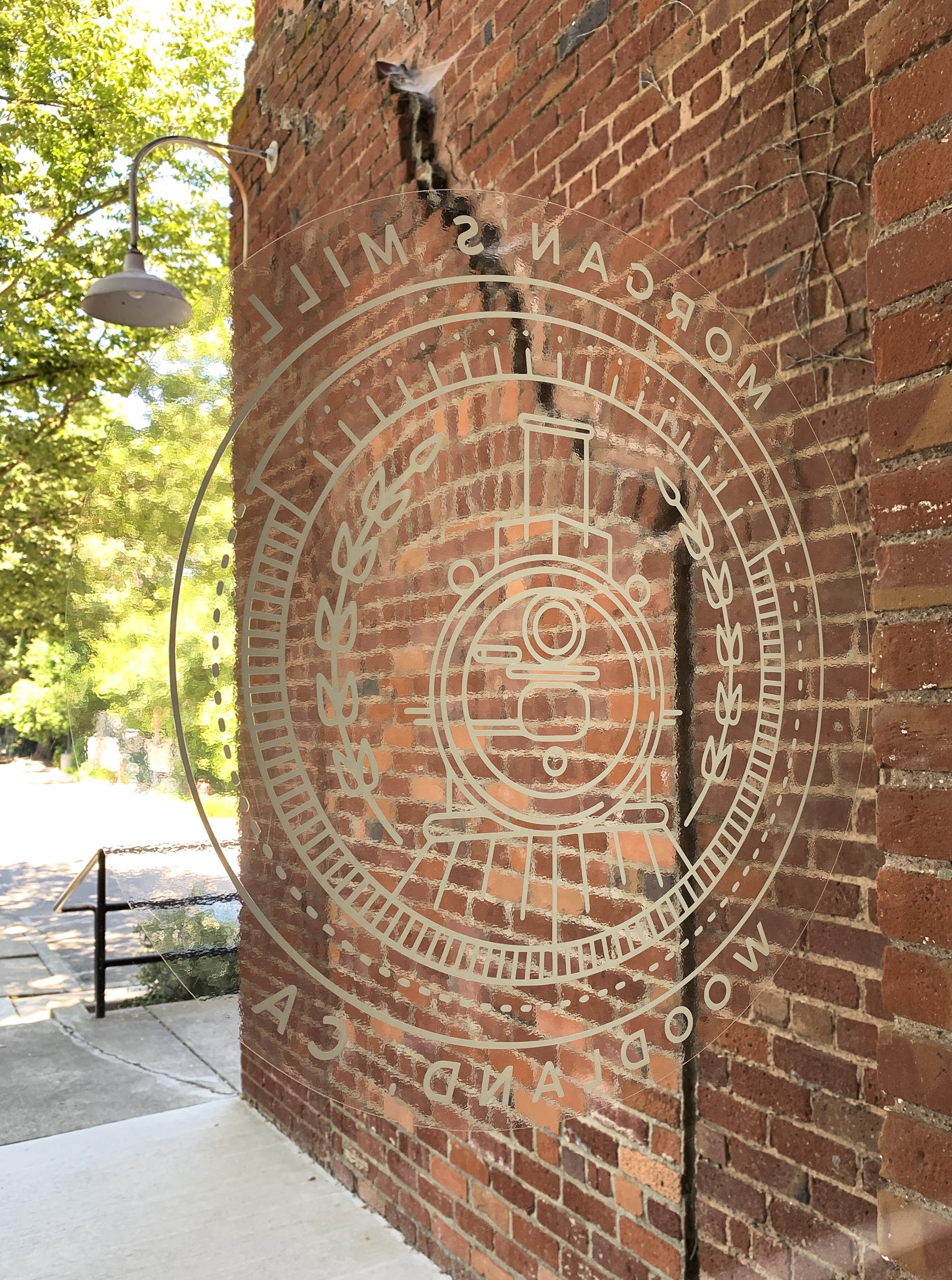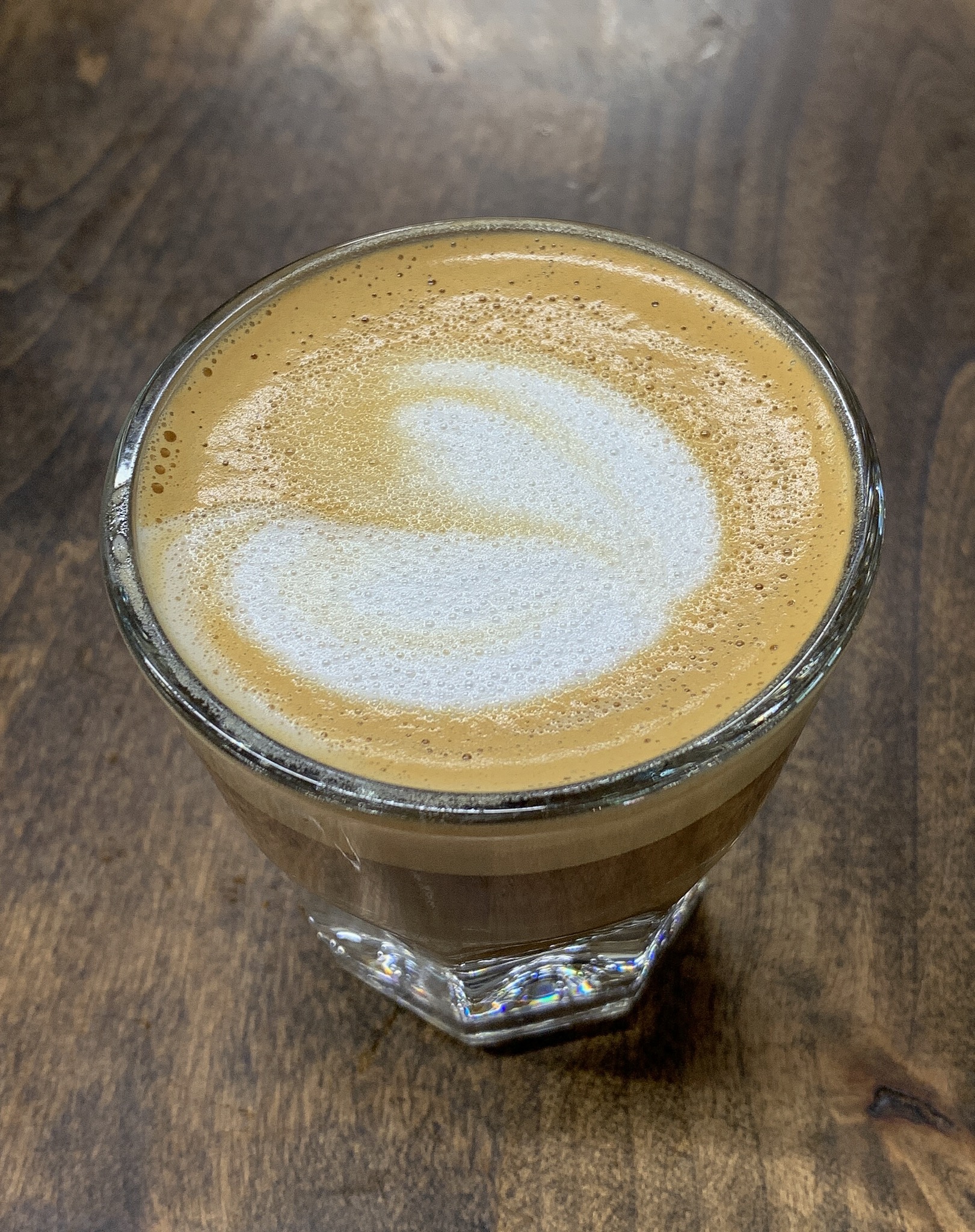 1059 Court St. Suite 105 Woodland, CA
Order Cortada (2 oz Espresso, 2 oz Steamed Milk), 16 oz Latte (I had ordered alternative milk but I can't remember which kind. Most likely soy.)
Review The cortada was strong as to be expected with that ratio of espresso to milk. The latte was very weak with the espresso taste so much that I questioned if it was forgotten.
Thoughts I chose this place because the photos of the outside of the building reminded me so much of Chicago and old brick buildings in the Midwest. The building did not disappoint. (I went a little crazy taking photos.) That whole area of Woodland did not disappoint. There were old mills and railroad tracks, and we even had to wait for a train!
---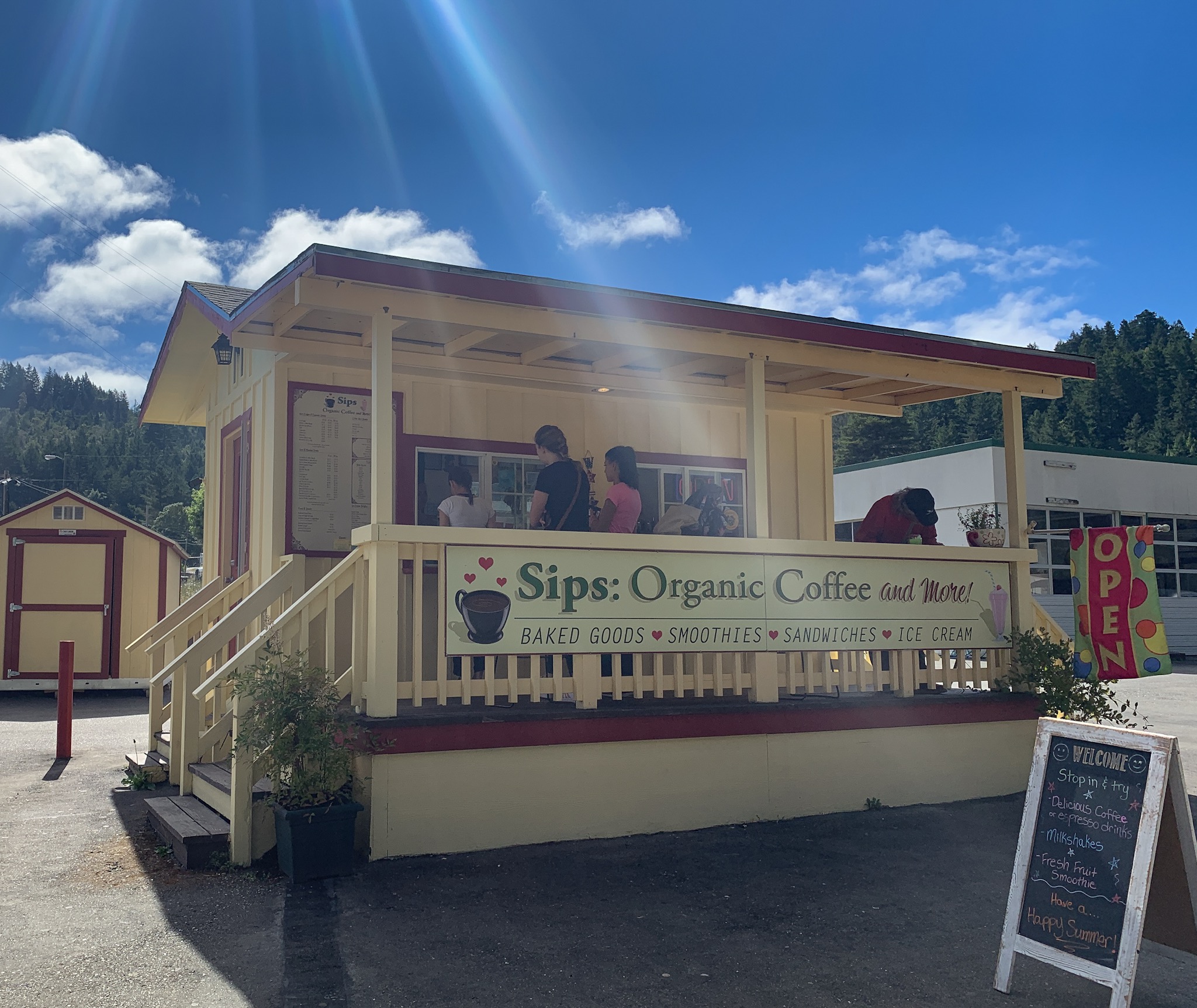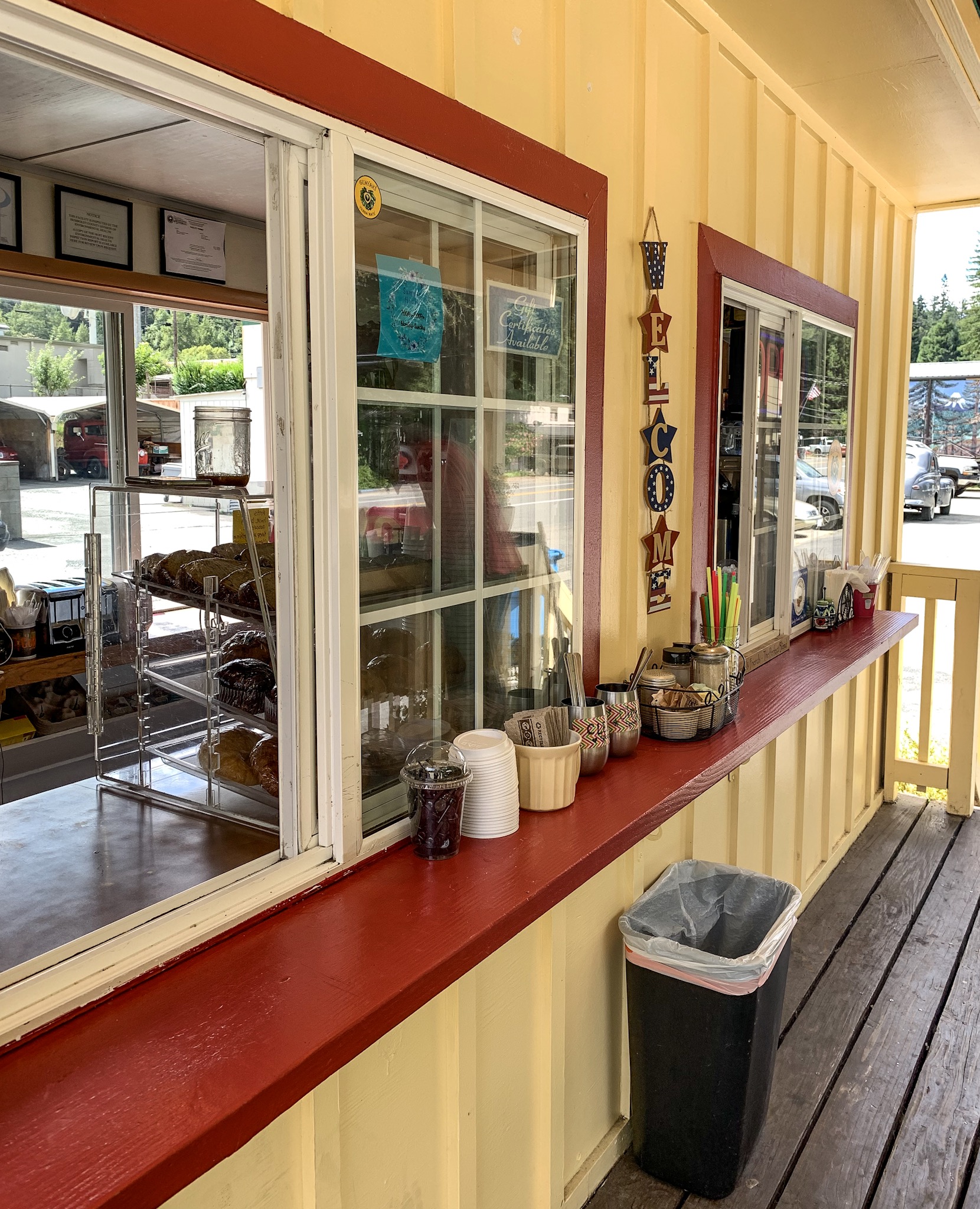 Sips
6771 CA 254 Miranda, CA
Order White Mocha with Soy Milk, Mexican Spice Mocha with Soy Milk
Review Nice mix of flavors. Slightly on the too-sweet side.
Thoughts Uhhh, first of all, BEST name! Sips sits in a tiny standalone building in a quaint town along the Avenue of the Giants. They have a single bar-height table running along the edge of the porch and it's chalkboard so you can write messages on there. I was going to doodle as I waited but then a patron started chatting with me. I had to correct him during our conversation that the "oldest tree in the world" Bristlecone Pine was not, in fact, in Joshua Tree National Park!
---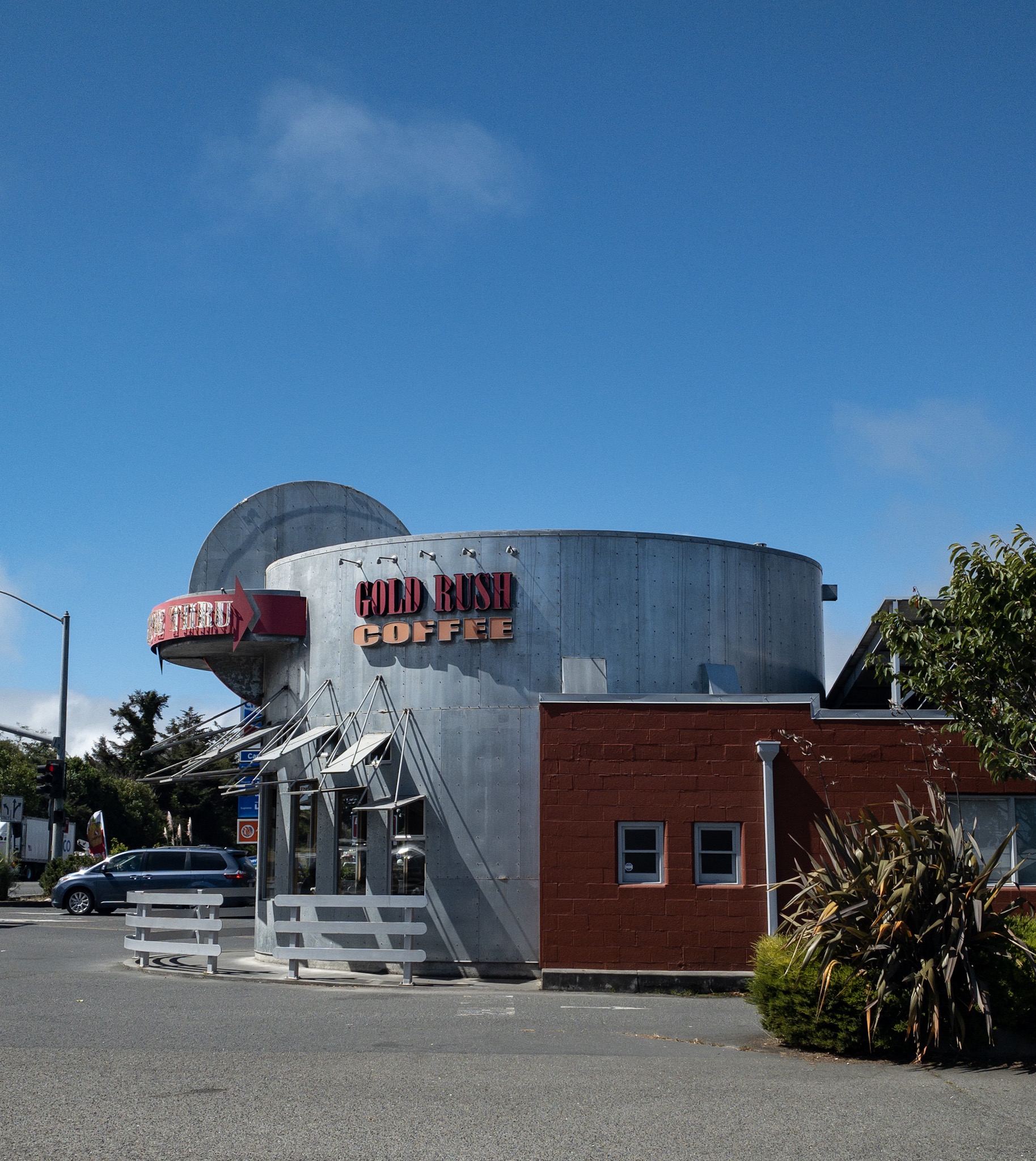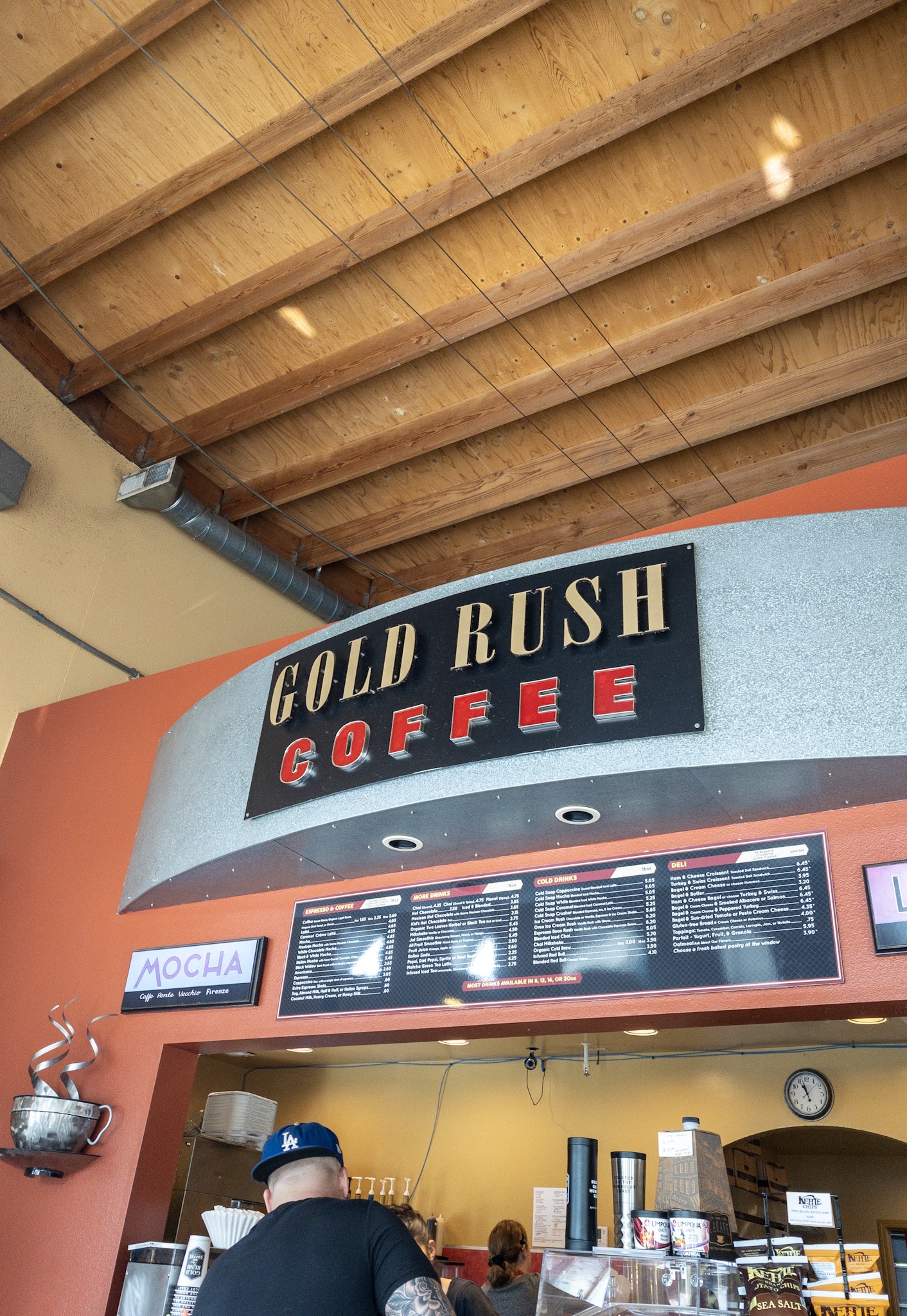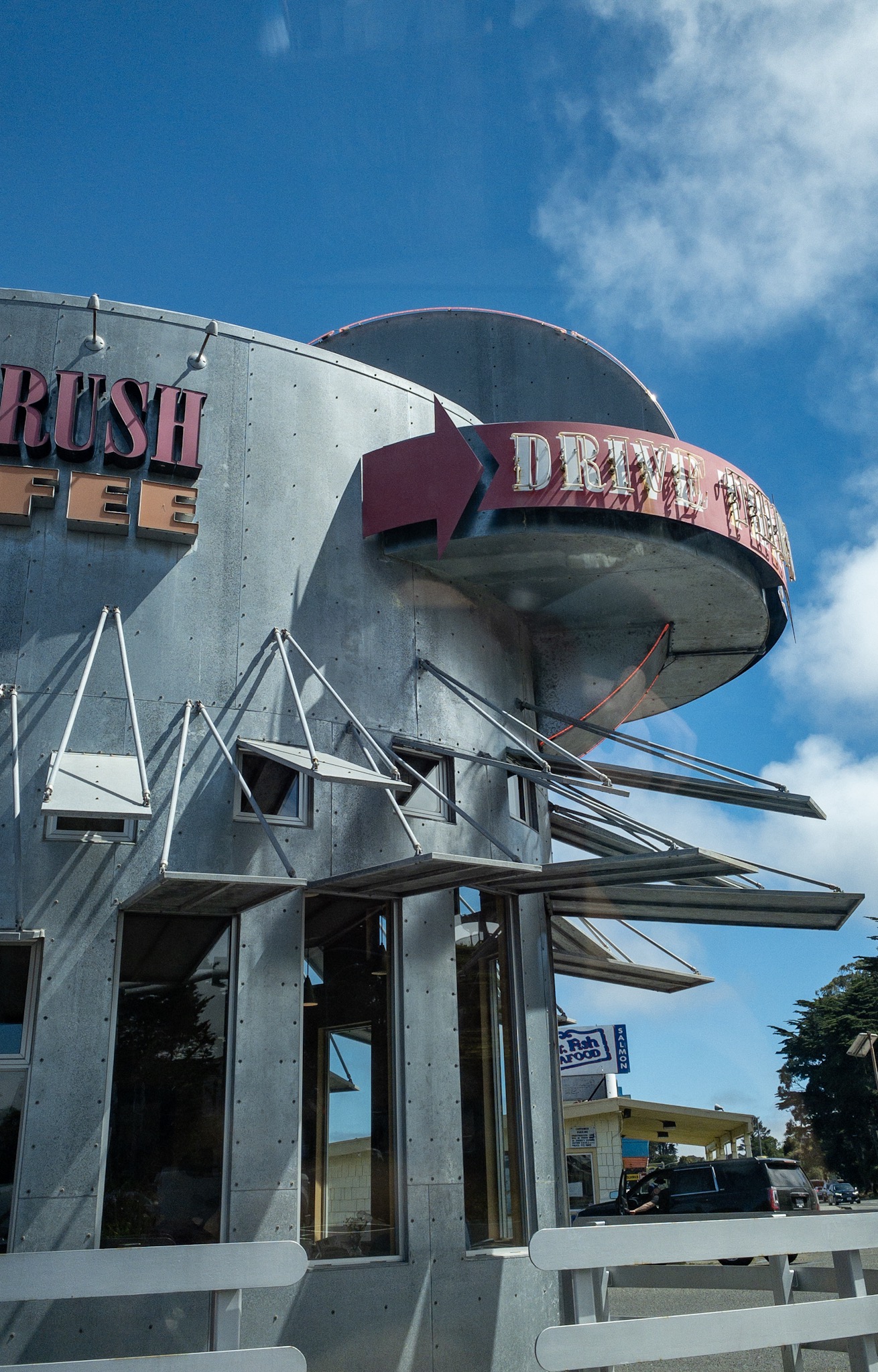 a.k.a. Gold Rush on Broadway 2742 Broadway Eureka, CA
Order Caramel Créme Latte with Soy Milk, Black and White Mocha with Soy Milk
Review Very good. Flavors went well together.
Thoughts This company has spent the last 35 years roasting specialty coffee. I chose this shop for the reviews and because of the odd shaped building. (I know. I know.)
---
476 N State St Ukiah, CA
Order Black Coffee
Review Nice, strong flavor.
Thoughts While at a family reunion (which was part of the reason for the road trip), Sean's cousin who works at Black Oak made us coffee one morning. I cannot remember the blend, but when I do, I'll edit this review. Apparently, Black Oak is kind of a big deal. They won the largest roasting competition in the United States two years in a row - Golden Bean North America, years 2017 and 2018.
---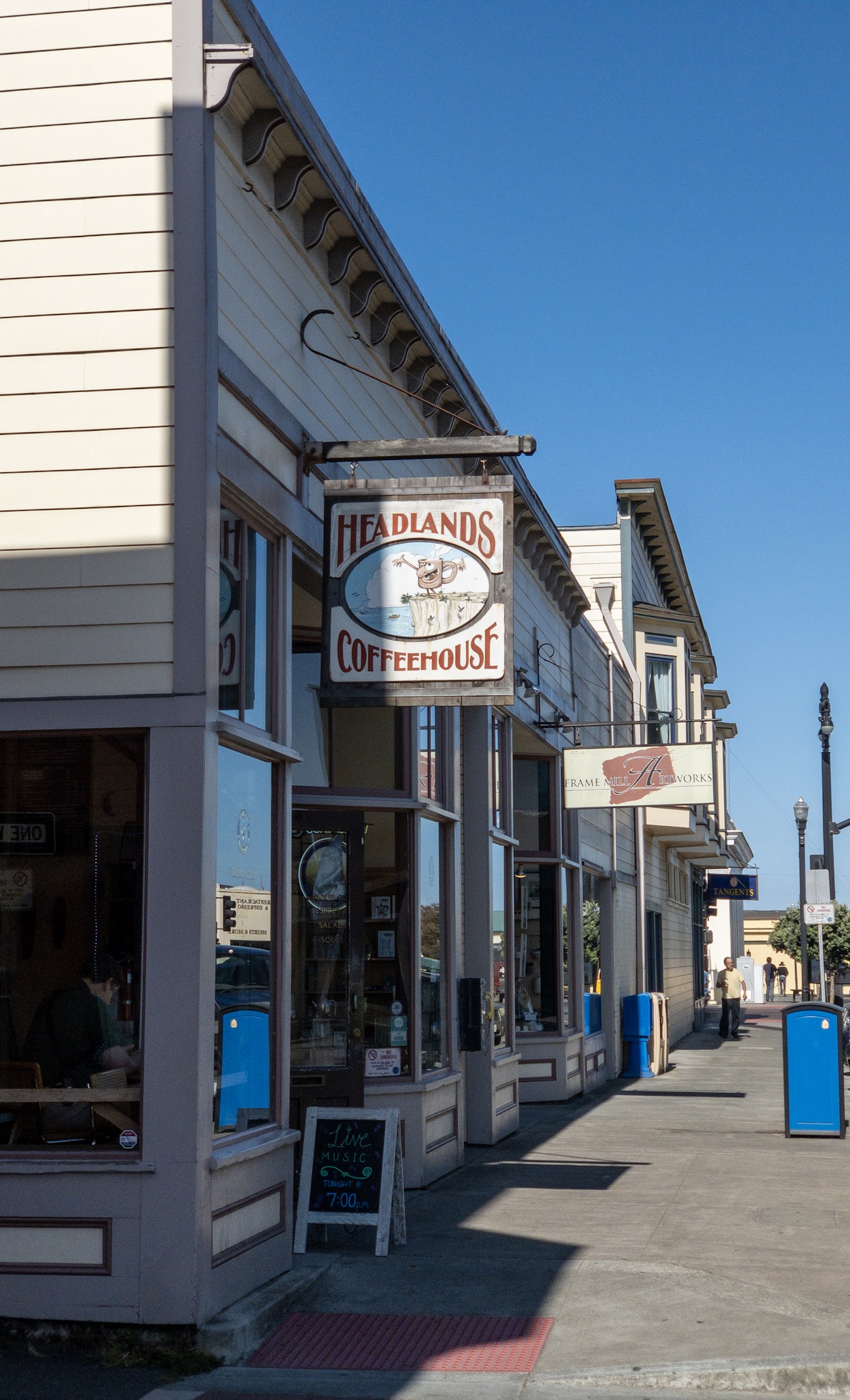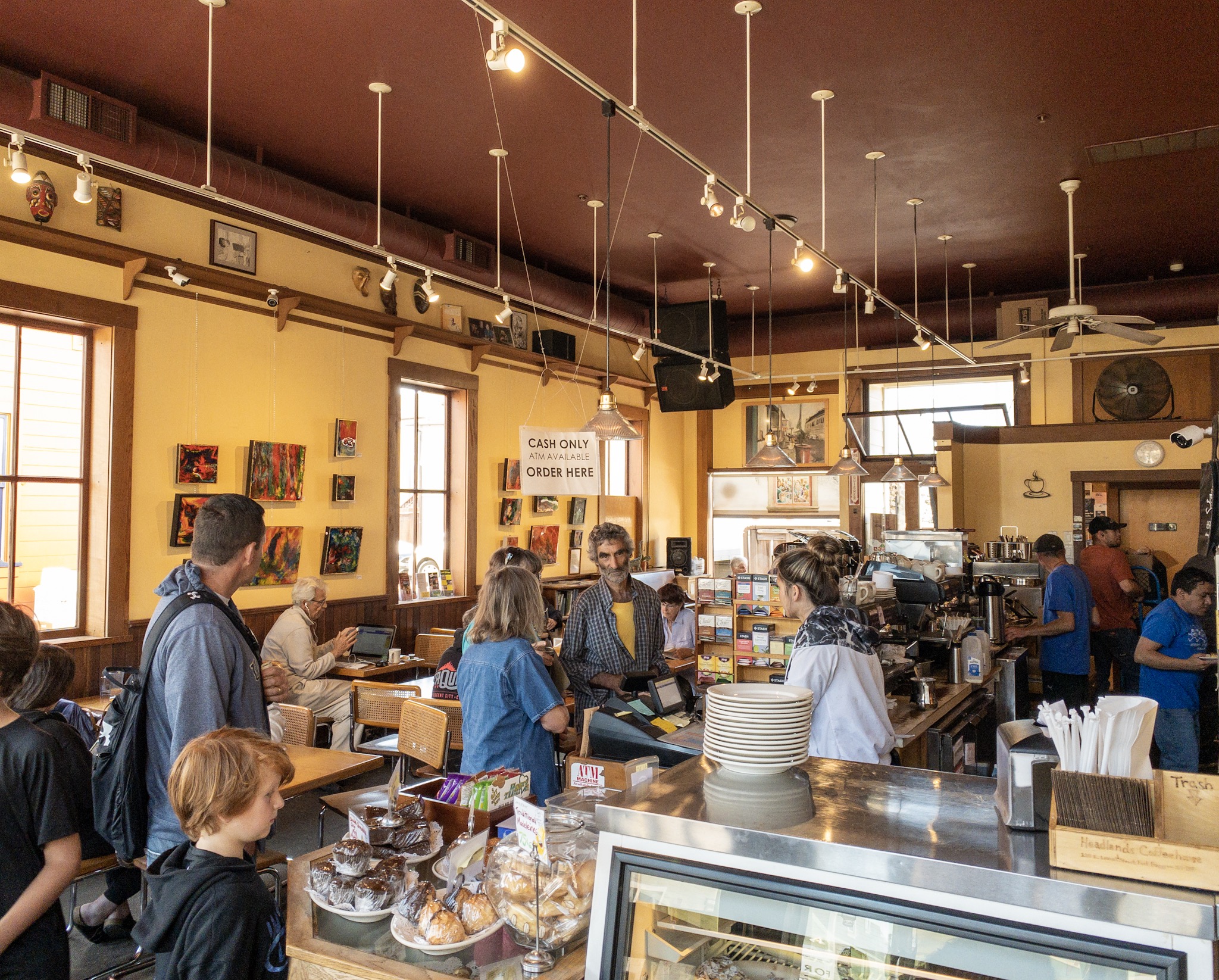 120 E Laurel St Fort Bragg, CA
Order Cappuccino with Soy Milk and Sugar Free Vanilla, Latte with Soy Milk and Sugar Free Vanilla, 8 oz Rapid Transit Coffee
Review Probably the best out of the entire trip, to be honest. They know what they are doing.
Thoughts Located in an idyllic downtown area, Headlands had personality. They also had TONS to choose from including some Swedish pastries. Since they have at least 10 different roasts to choose from, I had to try a black coffee. I drank it while I was waiting. This place was BUSY and felt like part of the locals' daily routine.
---
BONUS! Oregon Coffee Shop Review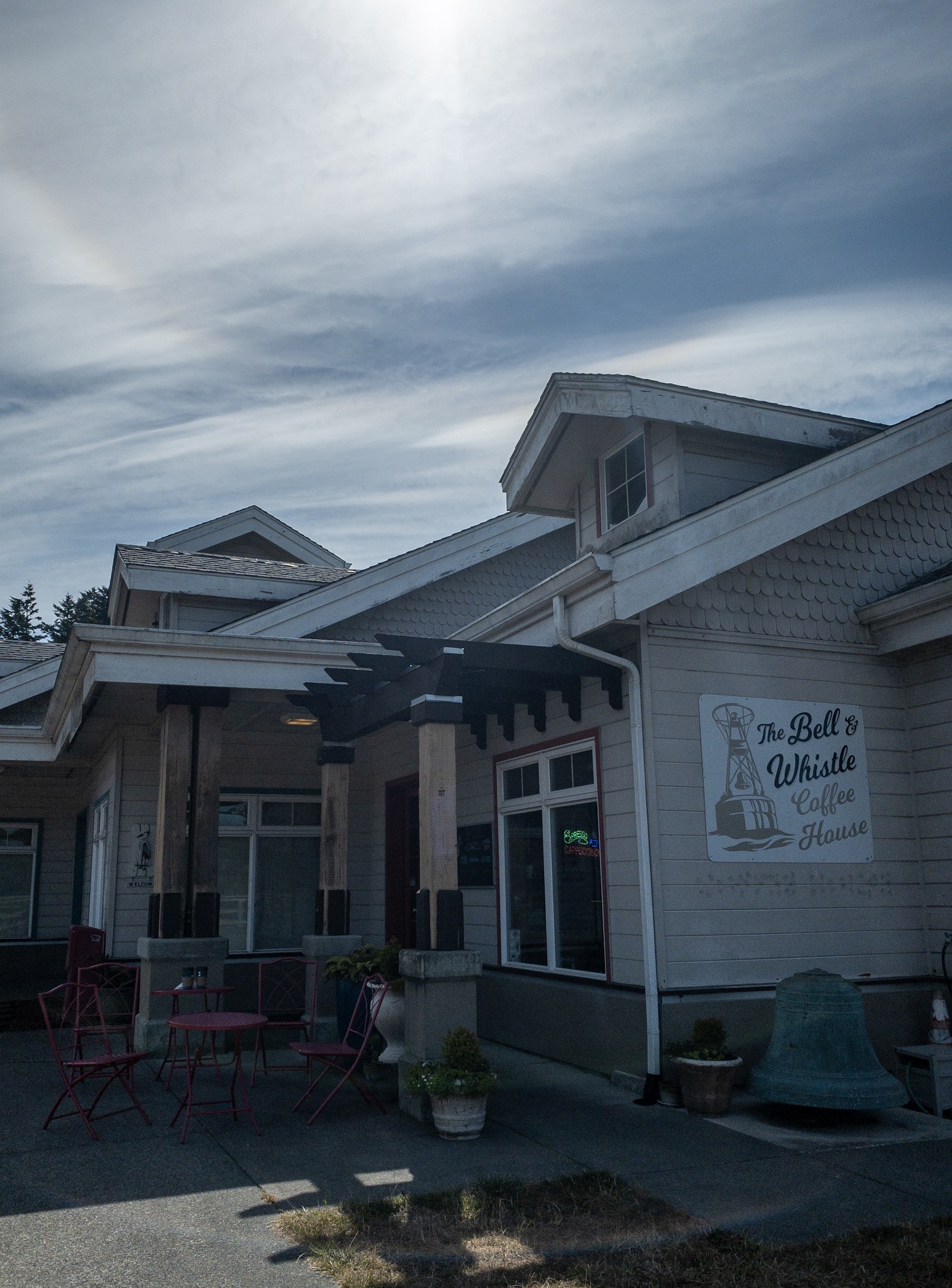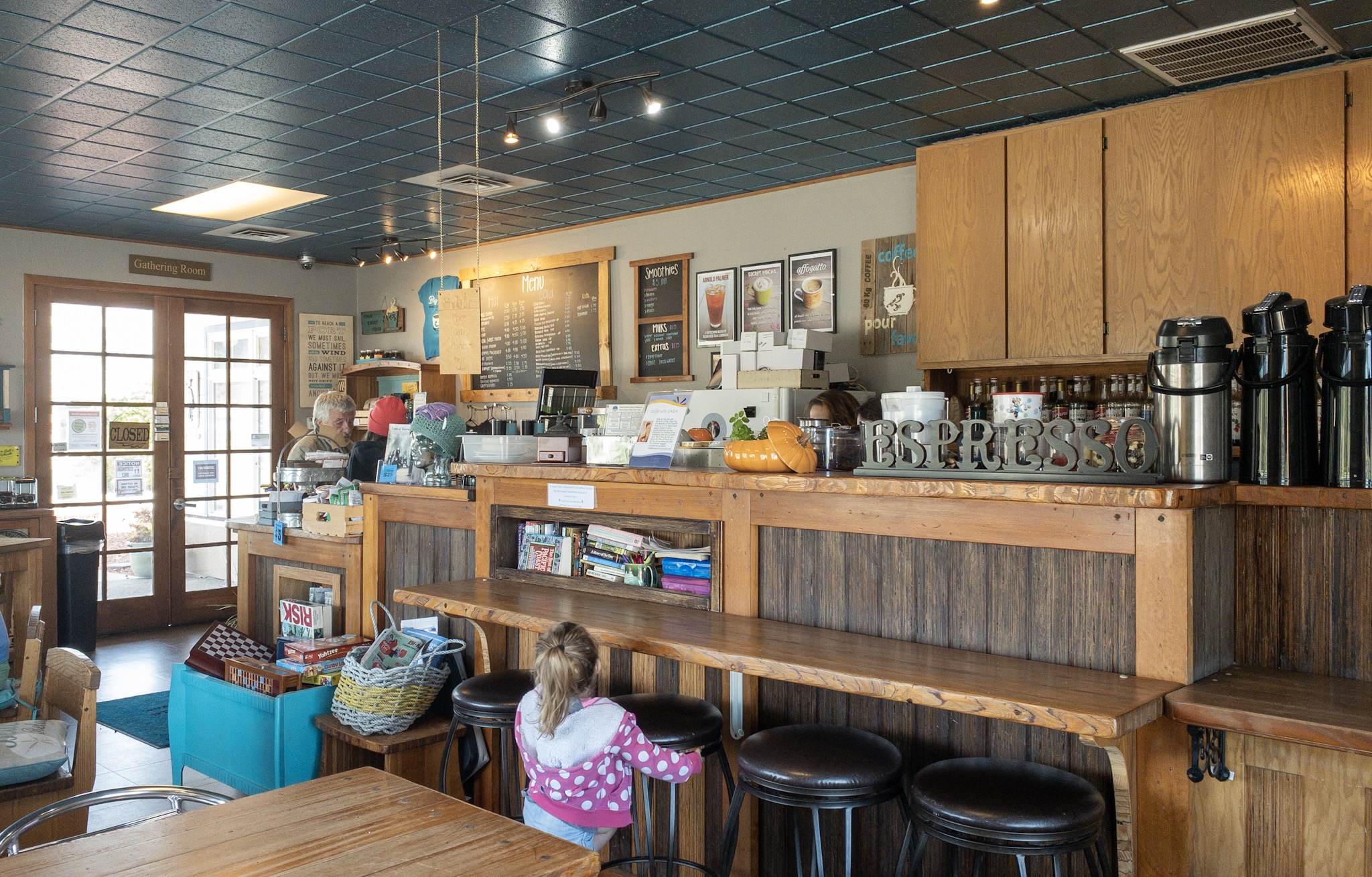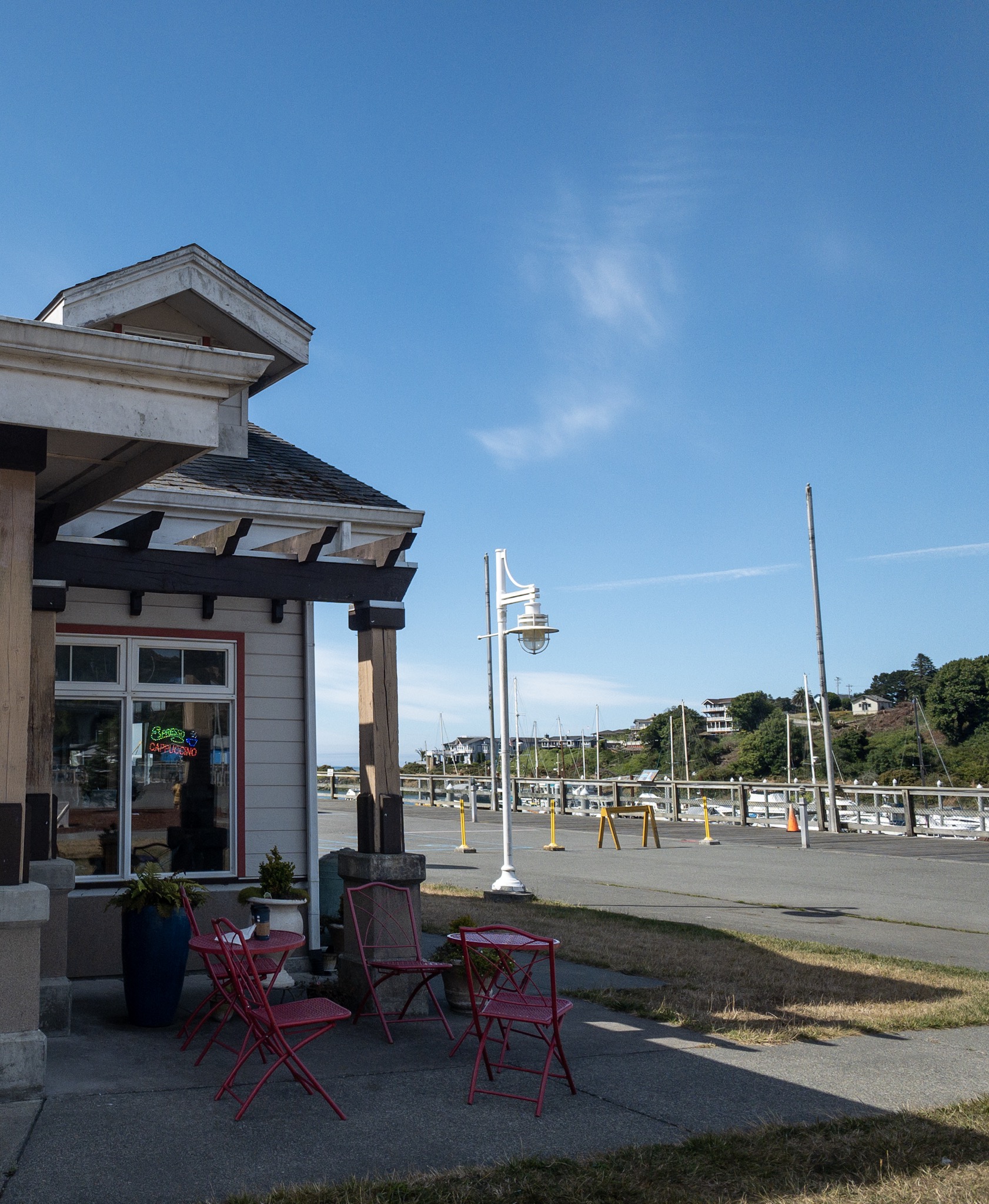 The Bell and Whistle Coffee House
16340 Lower Harbor Rd Brookings, OR
Order Secret Mocha (White Mocha flavored with Pistachio) with Soy Milk, Caramel Macchiato with Soy Milk
Review Both drinks were too sweet for this sweet-loving person. The bottom of the cups were left with a thick layer of "sweet" too. I couldn't finish to the last drop because of this.
Thoughts This place is right next to the harbor which made it a bit fun and different. There is a giant bell out front on the ground.
---
Do you have a California coffee shop recommendation? Share the info!